Description
Description
12 different motor and sensory break cards for use in the classroom or therapy room. All cards have corresponding posters to match the activity. OPTIONS AVAILABLE IN BOTH COLOR AND BLACK AND WHITE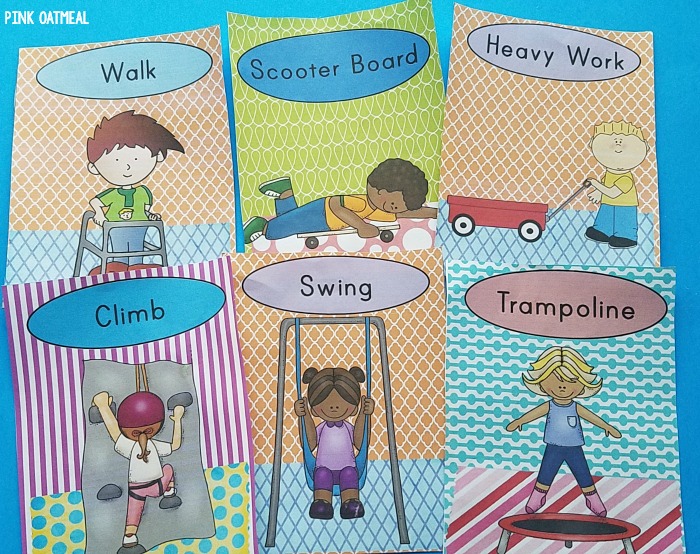 How to Use
These can be laminated and cut out and used on a daily schedule, on a ring, or in pocket holders. Posters can be put up in classroom or therapy room. Great way to work with child on finding the activity.
Who Can Use Them
These cards and posters are great for special education population or stations in a motor activity room or physical education.
Where to Use Them
In a therapy room, in a classroom, gym, or use them on a schedule.
Contents
There are 12 cards (4 per page) and 12 posters that correspond to the picture on each card.
Downloadable PDF