Thanks for being a Pink Oatmeal member!  You are all set for your motor planning and physical activity needs!  With your purchase you have officially become an All-Access Pass holder.  You need to log in to your account that you created in order to access your All-Access Pass.  Below is a video and instructions giving you an overview of what you get with your All-Access Pass.
All Pink Oatmeal freebie resources are available to you in the Members Only resources. No need to login to the freebie library anymore.
As a Pink Oatmeal All-Access Pass holder you must adhere to the Pink Oatmeal Terms and Conditions.
Get the most out of your Pink Oatmeal resources by checking out the tutorial area.
After watching the videos do you still have questions on how to access your membership? Please contact [email protected]
Start by logging in the account area.

You created an account when you made your purchase. If you are not currently logged in you will need to log in on the account page.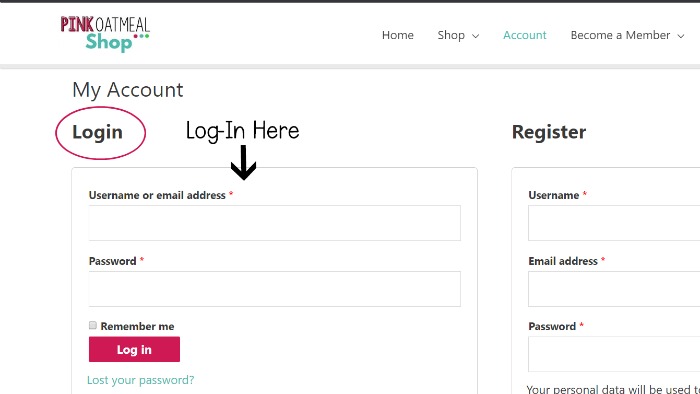 Dashboard Overview
The following videos give you a tour of your All-Access Pass Membership and shows you where you can access and find everything included with your membership!
Motor Lesson Plans
Another bonus of your All-Access Plans is the motor lesson plans that come with it! Check out the video below to see how the motor lesson plans work!
There is an EDITABLE version that is available in Google Drive (Google Slides). (NEW VERSION)
There is a downloadable PDF version available as well. (OLD VERSION)
More Information
Check out Pink Oatmeal's Terms and Conditions in regards to Pink Oatmeal resources.
Pink Oatmeal provides you with several different tutorials to help you best use your Pink Oatmeal resources.
Still have questions? Contact [email protected]