Have a blast playing Bingo with a feelings twist! Feelings Bingo is meant for fun for all ages! This game is perfect for large groups in your classroom, small groups, or even a single child. 
Feel confident your kids will LOVE this game and so will you! 
Play this bingo in a classroom, therapy or at home!
Play like traditional bingo but with the added BENEFIT of having the ability to discuss feelings.
Work on talking about those feelings in game format!
Feelings Bingo Contents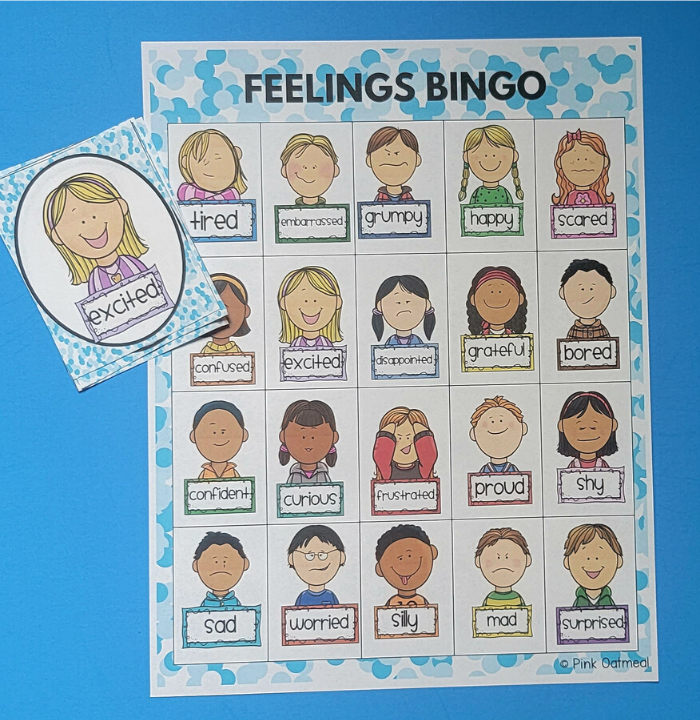 Instructions
30 Different Bingo Cards
20 Calling Cards – All with different feelings that you can discuss.
Downloadable PDF
36 Pages
Bundle Savings
You can get this activity as part of a bundle and save! You will have this resource along with other amazing resources that both you and your kids will LOVE! Check out the bundle options for this resource below!