48 Brain Break Cards with a pirate theme. Fast, fun, and efficient, designed with physical activity in mind.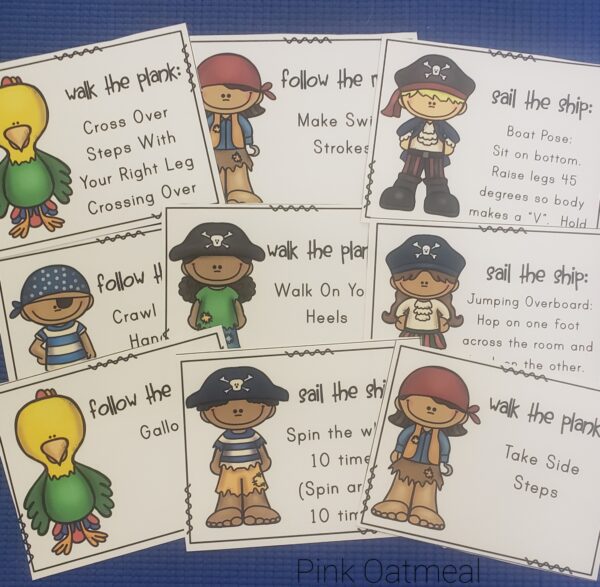 Even more ways to move and save money with a pirate theme —>  Pirate Movement Pack
How to Use
Cut out and laminate Pirate Brain Break cards and put them on a ring or use on a bulletin board.
Who Can Use Them
Anyone can use the Pirate cards! They are great for use in the regular classroom, special education room, occupational/physical therapy and physical education.
Where to Use Them
The brain break cards are perfect for use during a morning meeting, brain breaks throughout the day, physical education or during transitions. Use in therapies as warm-ups or prior to testing! Pirate theme adds a little fun to the brain breaks.
Contents
48 Pirate Brain Break Cards (4 per page)
17 Total Pages