Back To School Printables
Back to school is just around the corner!   Make back to school time fun with activities that promote movement and physical activity.  Research tells us that physically active kids learn better.  The fact is only 21.6% of 6 to 19-year-old children and adolescents in the United States attained 60 or more minutes of moderate-to-vigorous physical activity on at least 5 days per week.
Let's combat this problem and make physical activity a part of the learning process! Start with these FREE printables from the Pink Oatmeal Freebie Library today!
Back To School Gross Motor Scavenger Hunt
Get to know your school while incorporating gross motor and physical activity into your day!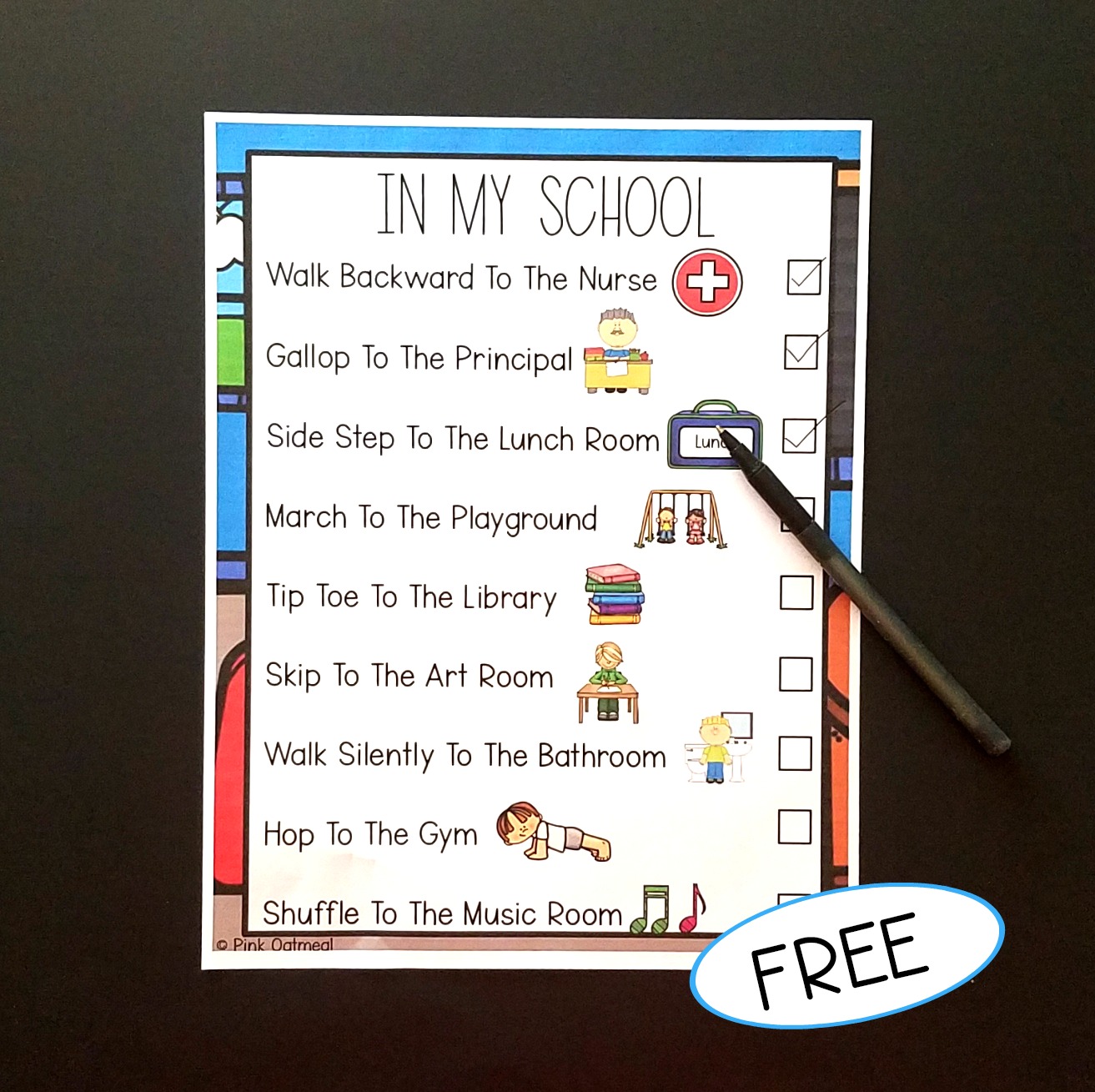 Find A Friend Gross Motor Game
Find your friends and move your body at the same time.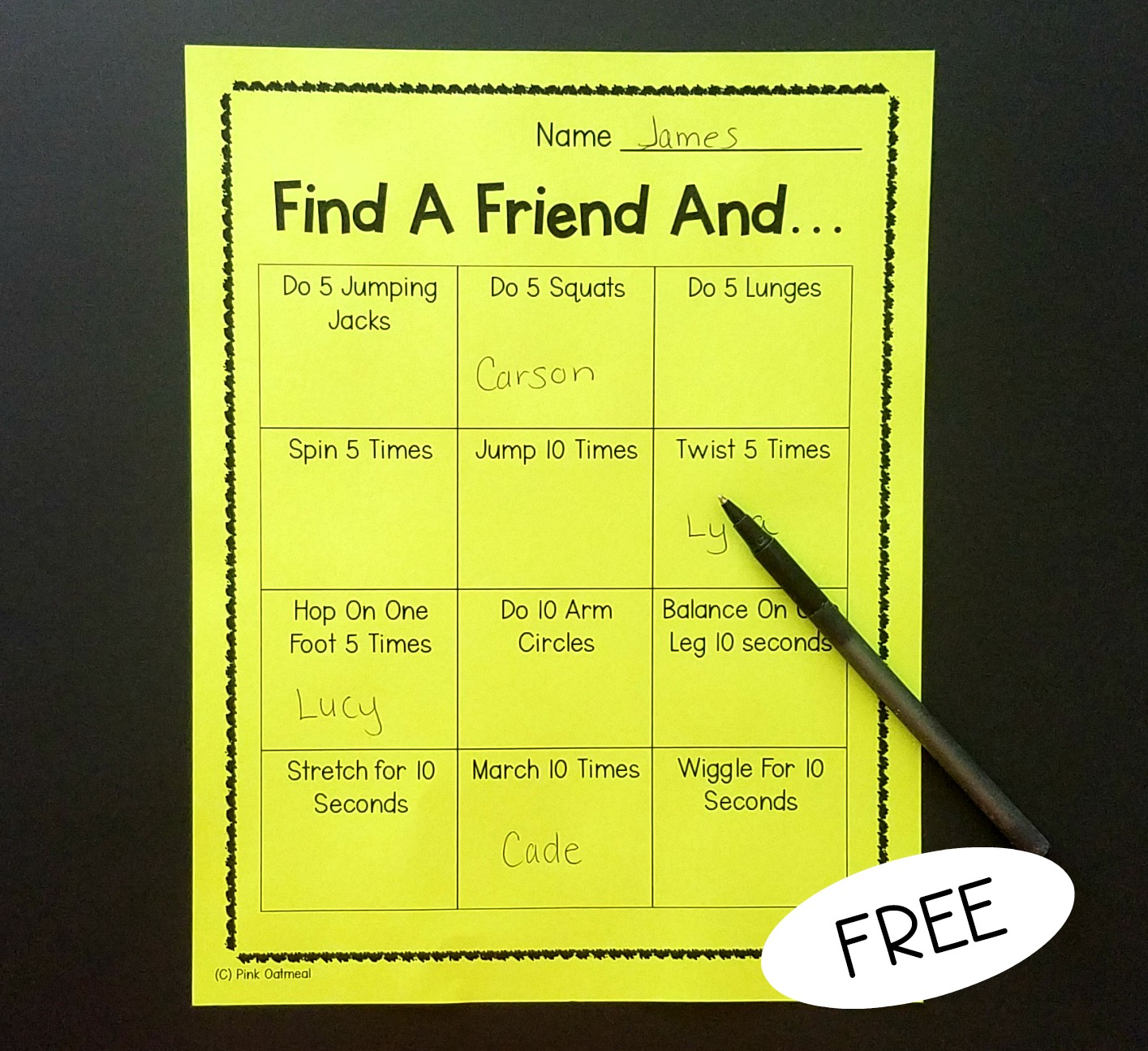 Yoga Printables
Perfect for stations, obstacle course, print in small format and use as cards!
Get these free printables and many, many more in Pink Oatmeal's freebie library! Gain access when you subscribe to Pink Oatmeal's email list.