PINK OATMEAL ALL-ACCESS PASS
Imagine how great it would feel to have all of your physical activity, gross motor, and fine motor activities created for you.  Even better, these activities will leave you feeling confident that you have a way to easily incorporate physical activity and motor development activities that your kids will LOVE into your classroom, home, or therapy session!    
The Pink Oatmeal Membership was the BEST INVESTMENT I have ever made in my career! AMAZING!
Does this sound familiar? 
What if it could be this? 
As a busy mom of three and a pediatric therapist that worked in the school systems, I understand the stress and pressure that comes with wanting to have creative and fun resources that implement motor skills (gross motor and fine motor) as well as physical activity into a child's day with limited amounts of time.  That's why I've created the Pink Oatmeal Lifetime Membership to provide teachers, therapists, daycare providers and parents with  resources and so much MORE.  I want to help you have everything you need to implement FUN physical activity and motor skills today. Join me and over a thousand others using Pink Oatmeal memberships and take advantage of having it all done for you!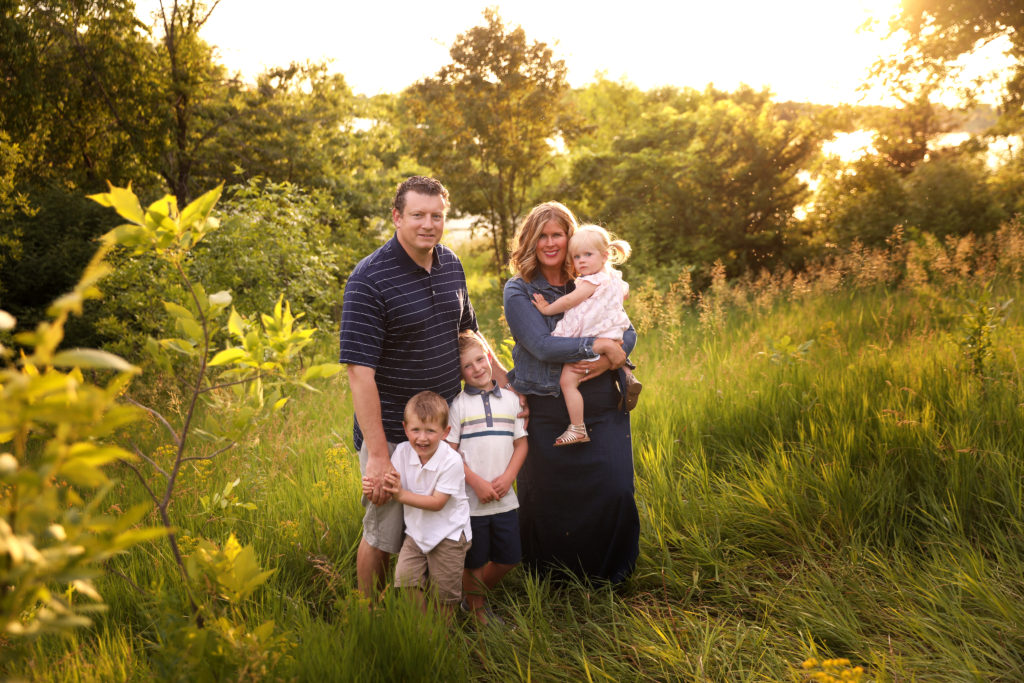 Pink Oatmeal All-Access Pass Lifetime Pass Membership
Have it all done for you with LIFETIME access to resources that make it easier on you!
All-Access Lifetime Membership
Lifetime access plus motor planning lesson plans and calendars
$
349
For all resources + Bonuses
Full access to all Pink Oatmeal Shop downloadable or digital game resources for FREE plus any new additons!

Thousands of dollars worth of materials and resources and growing!

Bonus #1: bonus resources created only for members that can't even be purchased in the shop.

Bonus #2: Access to all of Pink Oatmeal's videos, organized for you in one location!

Bonus #3: Free Access to motor planning calendars for each month of the year.

Bonus #4: Free EDITABLE lesson plan broken down by themes for the entire year.
All-Access Pass Membership Designed To Make Your Life Easier
What Other People Are Saying About The Memberships
I truly don't know what I would have done this past year without PInk Oatmeal. As a school based pediatric PT, it made virtual therapy so much more fun for the kids (and me). Now that we are back in the classroom in person, I am still using all of the resources. The lifetime membership cost is honestly the best money that I have ever spent on anything related to my peds PT career. If you are on the fence, just do it - I promise you won't regret it.
"I absolutely love what you do! I loved it even before this year, but wow! Have you made a difference in my stress level, organization and ability to share the fun of PT with all my kids (remote, school, some adults and my own children). THANK YOU!"
The Pink Oatmeal membership was the BEST INVESTMENT I have ever made for my career. Amazing!
"Pink Oatmeal has so many beautiful and super useful resources, I'm totally in love with all her products! The membership is simply AWESOME as you get access to all of the products PLUS a lot of great extras that are only available for members like very useful videos with ideas, monthly calendars with theme ideas (PLUS ONLY) and exclusive products!!! As a mother and kids yoga teacher I can't thank Pink Oatmeal enough for creating such fantastic and different products that I can use both at my classes as well as at home with my own kids, they all LOVE each and every single set. And the best part is that I don't need to spend a lot of time figuring out themes and activities for my classes because Pink Oatmeal has it already figured out for me! I definitely recommend the membership to any teacher or parent who wants to keep their students and kids entertained in a healthy way "
I just wanted to thank you so much for all your resources. I have been selectively buying your products for a couple years now and I just finally purchased your All Access Member pass. It is WONDERFUL!
"Honestly, I don't know why I waited so long... I have been using your free library, and picking up items a little at a time for the past year to help make my virtual therapies more engaging and fun for my students. Last week, I finally splurged for the lifetime membership... I'm like a kid in a candy store now! I can't thank you enough for having this site and these resources available to all of us out here still struggling to do virtual. I know you started this when life was normal, but since it hasn't been, wow! what a life saver you've been. You save me time and keep things fun!"
"Pink Oatmeal is a one stop shop! I love the themes, kid friendly pictures and purposeful movement breaks for teachers and therapists to implement. I am a school based Occupational Therapist and use these materials daily. My own two children love the card decks! I love the motor packs which cuts down my session planning time. This membership is a valuable resource!"
"From the interactive brain breaks to movement cards to therapy awards – Pink Oatmeal is the best and my favorite resource to when planning physical therapy sessions! My students absolutely love when we put the interactive brain breaks on the smartboard. The activities and games are engaging, quick to learn and provide fun ways to improve coordination, strength, balance and endurance. During our first quarter conference night, the students decided to teach their families how to play several of the fall themed games and they were even correcting their parents body mechanics in the motor room! Thank you Chanda and Pink Oatmeal for these awesome products!"
I have been using Pink Oatmeal videos and games to support remote video based physical therapy. Chanda has captured the essence of school based PT services succinctly and effectively in her exercises and activities. Each exercise is thoughtfully designed to address student challenges and can be used with different ages. She has created activities that engage the cognitive realm and promote skill development. My elementary and preschool students have benefited and parents are very satisfied. Initially, I had to learn how to use the remote learning platforms. Then I began videotaping myself. One session took hours to record and re record and make props since I didn't have any materials at home to support instruction. Then I found Pink Oatmeal. Without her support, I would not have been able to teach remotely while caring for my family. I highly recommend Pink Oatmeal. My only regret is not having started paying attention to her sooner.
"I am a PT new to the school setting and I love all the great ideas Chanda has for fun activities for the kids both gross motor and fine. The weekly themes have been super helpful for planning and the printables are amazing! Really happy I joined the membership and can't wait to try out all the activities with my kiddos this year!"
Get Your All-Access Pass Lifetime Membership
Have everything you need for physical activity and motor skills planning for a lifetime.
This is an
Amazing
Value!
Take A Peek At Some Of The Resources
VIDEO LIBRARY ACCESS FOR EVEN MORE IDEAS
Gain access to all of Pink Oatmeal's growing collection of videos in one clickable and organized video library! The library is designed to help you get ideas for movement and motor skills for you to use and expand upon. 
BECOME AN All-ACCESS PASS LIFETIME MEMBER
Lifetime access to all membership benefits. Don't pass this opportunity up.
THEMED MOTOR PLANNING LESSON PLANS
Gain access to an EDITABLE (Google Drive) themed motor activities. A PDF version is also included.  The activities included require minimal equipment that you could find in almost any school, home or therapy center.  The plans include links to Pink Oatmeal resources (yours for FREE) and videos to help you with your motor planning needs! 
Take A Tour of The Membership
Get Your All-Access Pass Membership
Get in on LIFETIME access to all of the benefits of a Pink Oatmeal Membership
What do I get?
You are purchasing an All-Access Pass to Pink Oatmeal for access to Pink Oatmeal's downloadable and digital game resources.
You get lifetime access to ALL digital games and printable resources from Pink Oatmeal (yes everything)! This includes any new additions to the Pink Oatmeal shop. Plus, you get loads of bonuses that only come with the All-Access Pass.
BONUS ITEMS
#1: Access to a video library of Pink Oatmeal's videos that are all organized for you.
#2: Access to printables that are for members only. .
#3: You get access to an EDITABLE (in Google Drive) plus PDF version gross motor and fine motor themed motor lesson plan book and motor planning calendars. All with clickable links to videos and printables to go along with the theme.
Do I need an account to gain access to my resources?
Yes, when you purchase your membership you will be prompted to set up an account. You need this so that you can log in and access all of the resources.
What if I already have an account?
You can use the account you already have set up to gain access to Membership benefits. Simply make sure you are logged in when you check out.
When can I start using Pink Oatmeal's resources?
Immediately! Once you purchase your membership, you will gain immediate access to all members only materials. You will receive a download with your purchase, which will include a link to give you a video walk through of what you will find as part of your membership.
How long can I access the materials?
You can access all your membership benefits at any time of the day!
Can I share my resources with my co-workers?
No, When you purchase a Pink Oatmeal membership you are purchasing a single license, meaning it is for use for one person. Group memberships are available! See group membership pricing for group offerings.
If I buy the membership do I get access to all newly added resources as well?
YES! You get access to all of Pink Oatmeal's digital games and downloadable resources and any downloadable printable resource or digital game that is added as long as you remain a member!
Does my membership renew each year?
No, lifetime members always have access and don't need to worry about renewals, they have lifetime access.
How do I cancel?
If you find you want to cancel your membership Go into your account. Click on memberships in the dashboard. Under memberships click manage. You can cancel your membership there.
If I cancel will I still have access to my downloads?
As all files are downloadable it is good practice to save every file you download to your computer. Your membership is Lifetime so this should not be an issue, but if for some reason you decide to cancel you will no longer be able to access downloads not saved to your computer. Downloads will NOT be under the download tab in your account as you are not going through the checkout to access your members only downloads.
Do you have group membership options?
YES! Pink Oatmeal offers group memberships at a discount! See the membership group pricing options.
Do you accept purchase orders?
Yes, on orders larger than $50 Pink Oatmeal accepts purchase orders. Contact [email protected] to inquire about purchase orders.
PRINTING
The file looks great on the screen but when I go to print the pictures or words don't look right?
There is a good chance that you just need to make sure that you update your PDF reader. I personally like Acrobat by Adobe – the free version for my PDF files.
MORE QUESTIONS?
Contact Us – [email protected]
Get Your Pink Oatmeal All-Access Pass
Have everything you need for physical activity and motor skills planning for a lifetime plus motor planning activities done for you!