Make movement fun with FREE Movement Cards! Get them in the Pink Oatmeal Freebie Library!
Adding physical activity to the day is a must for learning.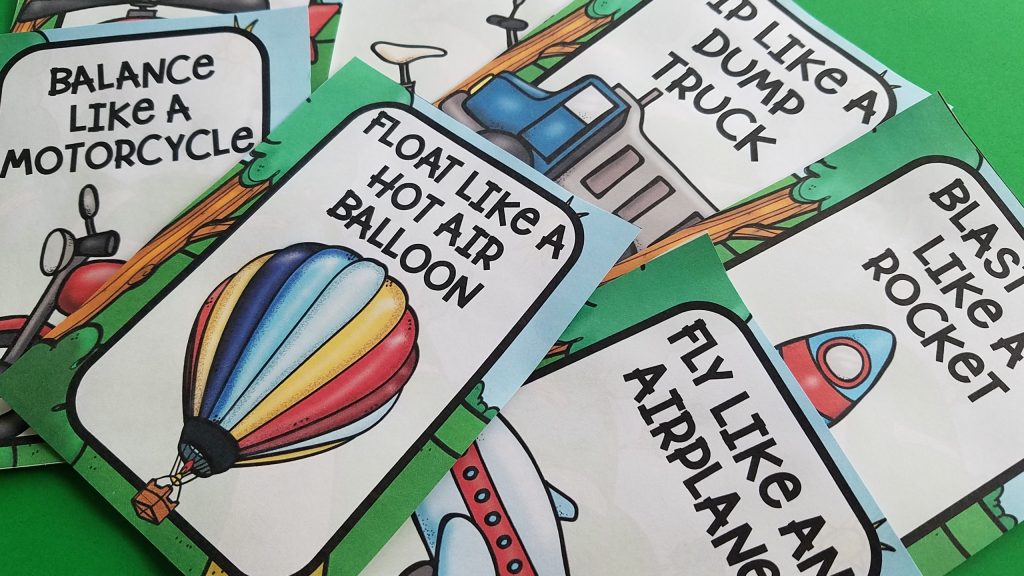 Instead of the same boring activities use the movement cards to easily integrate movement into your different themes or for brain breaks and kinesthetic learning!
Start adding more movement with our Circus and Transportation themed movement cards for FREE!