Get your hands on 26 different cup stacking patterns in both a printable and digital versions!
The cup stacking task cards are an amazing addition to a classroom, physical education, therapy session, home and more!
The stacking cards consist of simple patterns to more complex patters that you will be able to use with a variety of students.
These are great for kiddos who use standing devices as well to do with a friend or an adult.
Your kids will love to test their ability to create several different structures with plastic cups!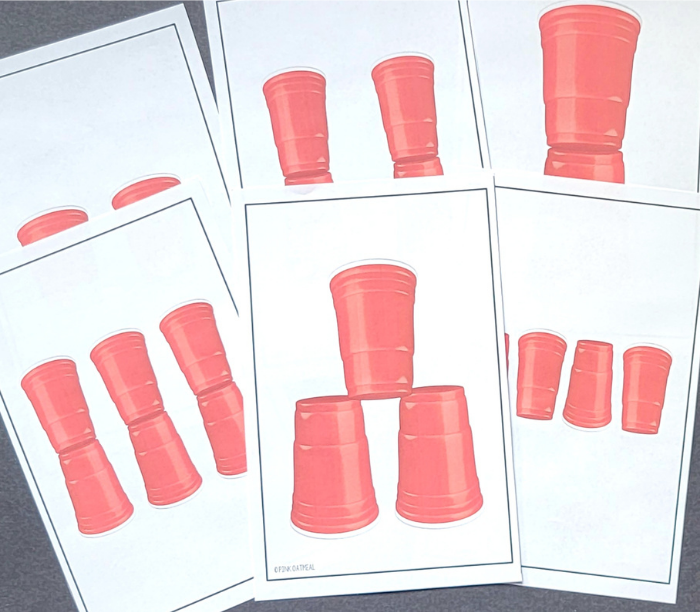 Files
26 printable cards that are a half page each as well as full sheet printables – PDF file
Digital files of full sheet arrangements – PowerPoint and Google Slides option