The fairytale scavenger hunts are the perfect way to combine movement and learning. The best part is that these scavenger hunts can be used for a wide range of abilities.
Feel confident you have a fun way to learn and move with a fairytale theme. 
You can utilize these scavenger hunts by printing the scavenger hunt and the different objects to search for. Place the object circles throughout a home, classroom, hallway or gym. Laminate for extended use and the ability to use. Use a dry erase marker so that you can use the scavenger hunt over and over again.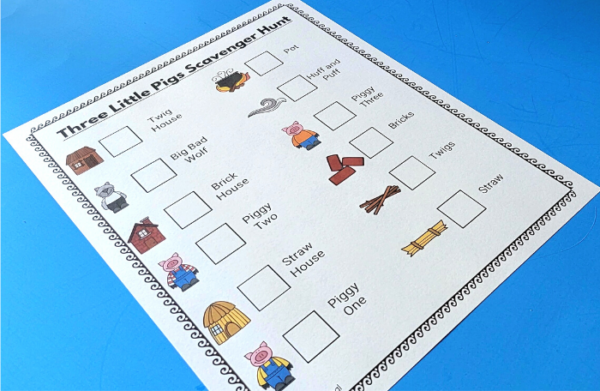 There are a variety of ways that you can use this scavenger hunt.
Use with different locomotor movements between each item on the list.
Use this as a scavenger hunt with students in gait trainers.
Use this as a scavenger hunt with students on adapted bikes.
There are seven different fairytale scavenger hunts included in this resource.
Three Little Pigs
Three Little Bears
Billy Goats Gruff
Hansel and Gretel
Jack and the Beanstalk
Little Red Riding Hood
Little Red Hen
Zip File with Downloadable PDF files