Welcome to the Video Library! You've made a fabulous decision in becoming a Video Library Pass Holder!
Start by making sure to you have logged into your account. This was the account you had or created when you purchased your Pink Oatmeal Video Library Pass. If you haven't logged in, you will be prompted to do so.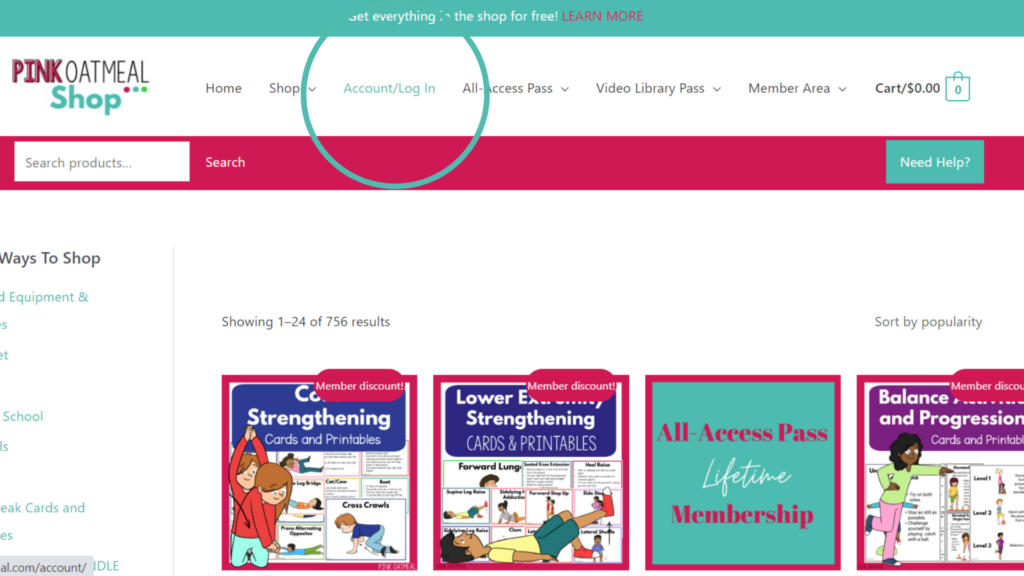 After you login, head over the Members Area where you will have access to everything you get with your Video Library Pass! Below is a video of how to do this!
The easiest way to access everything included in your Video Library Pass is to head to the Video Library Members Area.