16 Different Fitness Cards in 2 sizes that are fully editable!
Fitness Cards
Consists of 16 different exercises!
Plank, Lunge, Push-Up, Wall Sit, Quad Stretch, Hamstring Stretch, Supine Twist, Modified Plank, Step Up, Heel Cord Stretch, Seated Twist, Cross Over Stretch, Squat, Side Bend, Crunch, and Leg Lift.
Be sure to check out the additional pictures to see what the different exercise cards look like.
The sizes included are half page cards and quarter page cards – each exercise has a card in each size.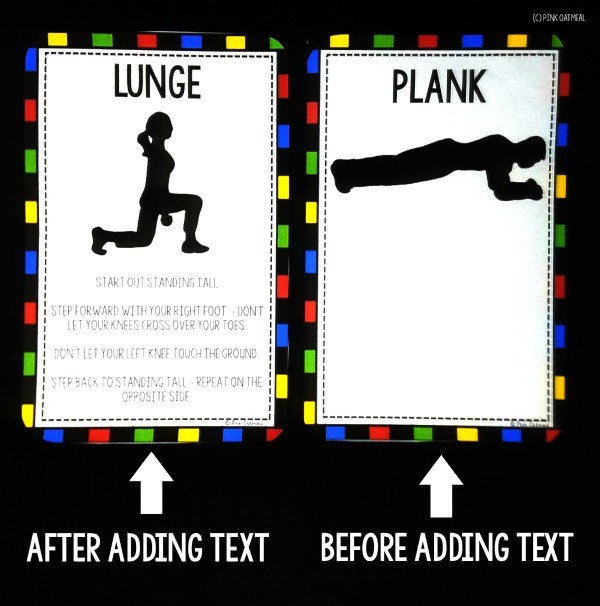 When you upload the cards they will look like the card on the right in the picture above with no text added.  You will have the ability to add the text just the way you want it.  You can see the text I added for my personal use on the left.
IMPORTANT WHEN USING/BUYING THIS EDITABLE FITNESS CARDS
You must open the file in ADOBE's PDF Reader  (it will not allow you to edit in any other document reader)
If you have this, you much make sure that it is up to date.
MAC users: You MUST open this in Adobe (the most up-to-date version) in order for the editable fields to work. They will NOT work if you open the file in Preview.
Downloadable PDF
Total Pages: 15 Including TOU and Credits