Gingerbread Man Brain Breaks
44 Brain Breaks with a Gingerbread Man Theme. Step away from the screen and keep the kids physically active with a Gingerbread theme! Fast, fun, and effective brain breaks. Do a few or do many at a time!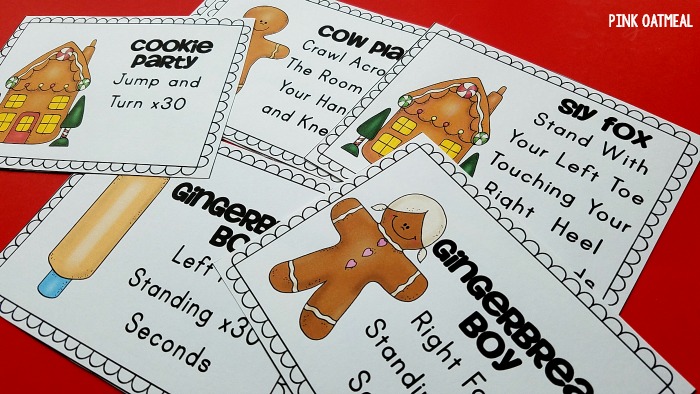 How to Use
Cut out and laminate (for long term use) gingerbread themed brain breaks and put them on a ring or use on a bulletin board. The majority of the brain breaks are quick brain breaks that don't last longer than a minute. Do as many as you'd like at a time!
Who Can Use Them
Anyone can use gingerbread man themed brain breaks! They are great for use in the regular classroom (centers, stations, morning meeting, brain breaks), special education room, occupational/physical therapy and physical education. Brain breaks are a must all year long! .
Where to Use Them
The brain breaks are perfect for use during a morning meeting, when the class needs a break, physical education or during transitions. Use in therapies as warm-ups or prior to testing! Great for indoor recess! Perfect way to get the kids moving all year long! Excellent for use with a gingerbread man unit.
Contents
44 Cards (4 per page)
15 Pages Including Cover, TOU, and Credits
Downloadable PDF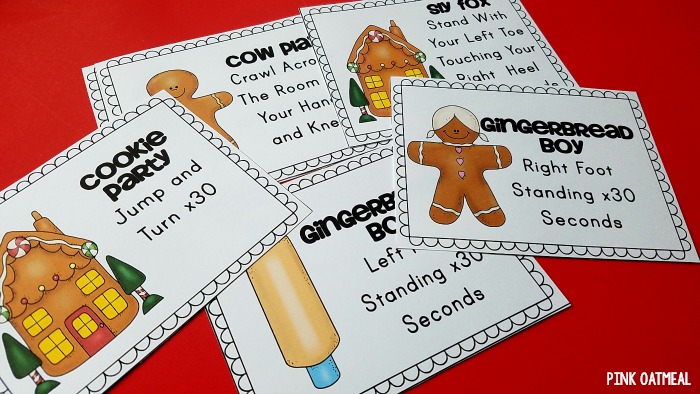 What Others Are Saying
"My kids can't get enough of these! They beg to do these at the end of the day as they wait to get picked up!"
"I am a music teacher, and these worked great with my Gingerbread lesson!"
"These are great motor breaks for my kids to do. We did a whole unit on gingerbread men so this was the perfect activity to go along!"
"Love these activities – I have my PT students either sort the cards by pictures or read the categories, then have them select different activities to do for each. They like to pick their own card to act out."
"My students have really enjoyed these brain breaks. Thanks so much for the product."
Bundle Savings
You can get this activity as part of a bundle and save! You will have this resource along with other amazing resources that both you and your kids will LOVE! Check out the bundle options for this resource below!
OR