Imagine how great it would feel to have 27 different spring themed dough mats to choose from to work on fine motor skills, handwriting, and gross motor skills while playing!
Not only would you have it all, but you will feel confident knowing that your kids are having fun working on their fine motor skills.  You will have activities perfect for spring that you and your kids love.
You will have activities that make working on a variety of skills.
You will have fun activities that can easily be incorporated into therapy sessions, morning work, centers, at home and more!
You won't have to be spending time searching and creating your own resources, it's all done for you!
You will be saving time and effort!
This activity is great for all kiddos!This is a great table top activity, and can also be used for kiddos using standing devices. Based on the need of your child using the standing device you can work with your kiddo or have a friend work with your kiddo to complete the dough shapes!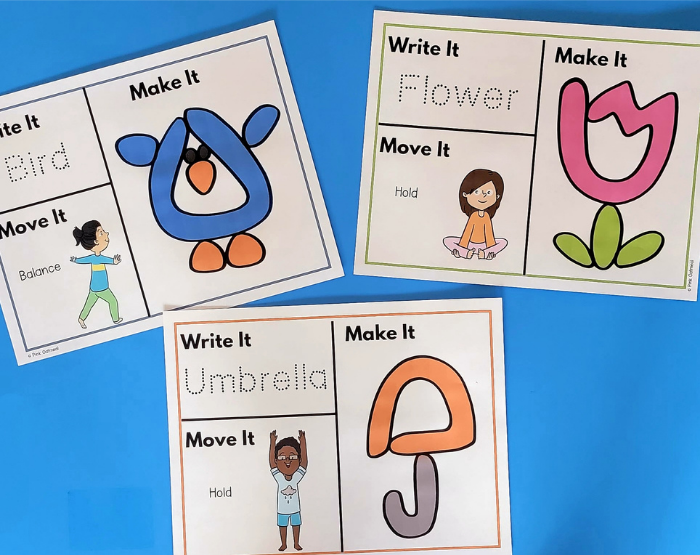 Included In the Pack
27 different play dough mats perfect for spring.
Each mat has a write it (traceable letters), make it (dough form) and move it (gross motor move) to go along with the picture.
Themes include..
Spring along with weather and garden as part of the theme.
Cinco de Mayo
Easter
Laminate and use the dough mats over and over again.  Make learning, playing, and fine motor skills fun!
Downloadable PDF File
Bundle Savings
You can get this activity as part of a bundle and save! You will have this resource along with other amazing resources that both you and your kids will LOVE! Check out the bundle options for this resource below!
OR