Think of  how great it would feel to have fun pack of yoga games and activities created and ready to use!
Not only would you have it done for you, but you could feel confident knowing that your kids are having fun with physical activity and movement activities!  You will have fun yoga games and activities that you and your kids love.
You will have screen free activities to promote movement.
You will have fun activities for your brain breaks, morning meetings, home or therapy sessions.
You won't have to be spending time searching and creating your own resources, it's all done for you!
How to Use
A great way to fit in movement and yoga into the day!  Perfect for yoga for the classroom, yoga at home or yoga in therapy sessions!
Who Can Use Them
Anyone can use the yoga games! GETTING UP AND GETTING MOVING IS SO IMPORTANT FOR LEARNING.
Where to Use Them
Use the yoga games as a brain break, for strengthening and range of motion, use at circle time, morning meeting, free time or for use during stations. These cards are fun to use in special education, physical education and therapy too! Excellent use for brain breaks or indoor recess as well!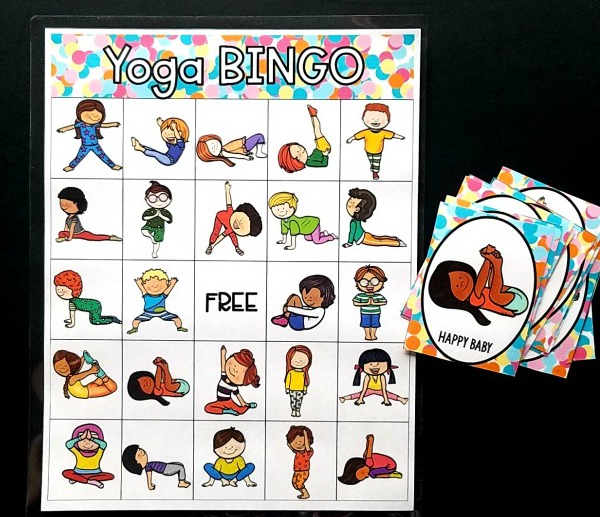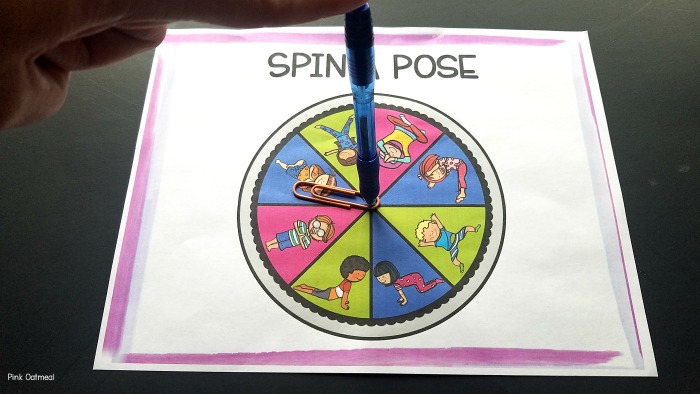 Contents
Yoga Dice Dots Game
Race To Yoga Class (Color and B&W Boards)
Yoga Hop – Game Printables and Directions
Yoga Dice – 2 Versions
Yoga Spinners – 2 Versions
Yoga Cootie Catcher
Yoga BINGO – 25 Game Boards (full sheets) and 27 Calling Cards (9 calling cards per sheet)
Total Pages: 61
Downloadable PDF File